---
6 Major Business Risks of Using Dynamics 365 EDI Integration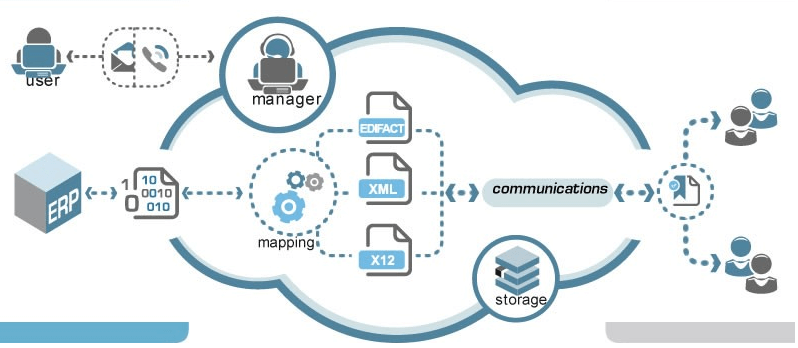 04

May 2018

When opting for Dynamics 365 EDI as a communications tool, initiators need to ensure that concrete strategies are in place for managing the adoption, implementation and management of Dynamics 365 EDI to reduce the risks association with it. Some of the risks that a company may be exposed to when embracing EDI for Microsoft Dynamics are listed below:
Complications associated with Onboarding new Trading Partners
There are various complications associated with onboarding new trading partners, especially with EDI. From aligning issues to a business' approach, the time and complexities thereof  can hinder the budding relationships and create complications.
At Folio 3 we provide technical support and integrated solutions facilitating EDI between partners, targeting incompatibility and holdups.
Application Updates can Cause Disruptions
EDI connections may be disrupted by the enterprise software solution updates, even if these have functioned well in the past. A company uses a number of high-level systems, such as Dynamics 365 and any enhancement or alteration to any of the systems in one company may make them incompatible with the supply chain software of a member company. The repercussions would include: where stakeholders may be forced to upgrade even if they are not ready for it or discourage companies from innovating to compliment the status quo.
Based on our expertise and deep knowledge of EDI solutions, Folio 3 can help mitigate these problems.
Network May Not be Supportive
In-house networks maintained by most companies don't have the proper infrastructure or the capacity to support large applications with complex processes. Also the volume of data can too create problems for EDI coordination, incident resolution and network management. This could have serious consequences and dealing with these issues could be time consuming and costly and more so when mapped out on a supply chain level.
Folio3 provides complete EDI support for application portfolios and supporting infrastructure, enabling it to monitor the activities and resolve issues promptly.  By opting for our services, companies can then focus on building their relationships more confidently.
Internal Processes may Distort Progress
Disputes within the companies can arise relating to responsibilities and requirements and with a lack of defined processes and centralized management this doesn't just curtail relationships but also negatively impacts productivity and profitability.
Having a company like Folio3 onboard can help clear up such issues before, during and after implementation by providing a framework with pre-built tools.
Repercussions of Outdated EDI
Some companies still rely on old hardware and operating systems. This makes things complicated, especially since these manual systems are not easy to understand and impossible to manage if the expert leaves. These systems have to be manually updated each time a new trading partner is added. Also, there would always be software compatibility issues across the supply chain. In-house systems run the risk of picking viruses, which could disrupt the EDI flow if it creeps in. Moreover, minor issues or errors can result in delays in the entire process.
Failing to Understand the Importance of Timely Dynamics 365 EDI adoption
There are numerous organisations that have neglected Dynamics 365 EDI integration, leaving themselves exposed to the risk of process inefficiencies and  a high number of errors. To maximise the benefit from Microsoft Dynamics, reduce the number of errors and the risk of systems, and more importantly engage with customers and suppliers more effectively they must consider Dynamics 365 EDI integration. By improving the information flow between trading partners, Dynamics 365 EDI integration would improve internal processes and therefore bring about operational benefits.
The complexities involved in Dynamics 365 EDI integration can totally be avoided with the right tools and the assistance of a service provider. By opting for our services your company can get more visibility over data based operations, enabling growth and overall improvements. To get a better picture or any unresolved queries, Contact Us today!