Dynamics 365 launched in 2016 when Microsoft brought together Dynamics AX, its ERP application and the Dynamics CRM application. Microsoft was one of the first to make a move an offer an integrated solution. Given the dynamic nature of business and the likelihood of unique situations, it is becoming more and more important for software/solution providers to introduce applications that cater to the changing trends. Dynamics 365 is a comprehensive suite of services enabling all in one solutions so that you don't have to pick and choose from the plethora of options available.

What is Microsoft Dynamics 365  "Common Data Model"?
Usually, it is the case with enterprise software that the foundation, that is the data handling techniques and the database format itself is specific and often unique to the software with which it will be used — thereby restricting the application's compatibility with other external apps that you may prefer using.
Furthermore, customised databases are challenging to integrate and upgrade and therefore, Microsoft seems to be trying to take a different direction and move to standardised and consistent database schematics. The entire customer base can use any new solution that Microsoft deploys under the Dynamics 365 umbrella. The only difference being that users will browse applications through a new store known as Microsoft AppSource.
Therefore, the Common Data Model will allow integration with all Microsoft applications as well as any other applications using a standard API.
What are the Uses for Microsoft Dynamics 365?
Microsoft Dynamics 365 can be used for:
Bringing your business together as a cohesive unit by connecting people, processes, and data across many applications, including Microsoft Dynamics 365, Office 365, LinkedIn, and Azure.
Making smarter decisions with built-in AI, analytics, and guided action suggestions.
Adapting the application to your needs rather than changing your business methodology. You can integrate most applications with existing systems or even customise with Microsoft Power Platform.
Modernise your approach by incorporating AI, mixed reality, social, and mobile capabilities for progressive business innovation.

Dynamics 365 Modules and Applications
Organisations can choose from the following Microsoft Dynamics 365 applications and features:
Customer Insights
This module combines customer data from Microsoft Dynamics 365, Office 365 and third-party data sources, and helps users find actionable insights from that data. The module also includes Power BI for analytics and visualisation of data. Artificial intelligence tools can be used to identify consumer behaviour patterns and trends which can then provide predictive data.
Customer Service
Dynamics 365 offers multi-channel tools for engaging customers, tools for self-service / self-care portals as well as tools for community engagement and support agents.
Field Service
Component of Dynamics 365 primarily used for planning and scheduling resources, managing contracts, inventory, insights into the internet of things-connected products and customer communications tools.
Finance and Operations
In this module, Dynamics 365 offers financial management with all the reporting and analytics tools. It also includes manufacturing tools for project management, production planning, scheduling, cost management; and warehouse and inventory control tools for the supply chain management.
Marketing
Dynamics 365 links up Dynamics CRM with Adobe Marketing Cloud to provide campaign management and targeted, personalised marketing tools that cater to your unique needs.
Project Service Automation
Automate project planning, resources scheduling, time and cost management, and service analytics in an all-in-one package. Gets you what you need while making management seamless.
Retail
Combined business tools, store and employee management, merchandise management and operational insights.
Sales
The sales module provides insight into prospective customer sources, personalisation of service and customer engagement data, sales productivity and performance metrics on many platforms such as dynamics magento and dynamics shopify.
Talent
Human resource cloud services connected with LinkedIn to manage all aspects of HR. This includes attracting, hiring, and onboarding new employees in managing HR programs.
What are The Different Editions of Microsoft Dynamics 365?
Dynamics 365 is sold in two main versions, the Business Edition for small and medium-sized enterprises (SMEs or SMBs), and the Enterprise Edition intended for medium to large-sized organisations.
Dynamics 365, Enterprise Edition
The Dynamics 365 Enterprise Edition includes Dynamics CRM applications (field service, sales, project service automation, and customer service) as well as Microsoft PowerApps. This also includes Microsoft's top of the line ERP solution, Dynamics 365 for operations.
Finance and Operations

Formerly known as Microsoft Dynamics AX, the operations module contains all of the finance and operations functionality of Dynamics AX.

Sales

The CRM component of Dynamics 365 offers all of the lead management and sales process functionality you need in sales (more specifically, the salesperson)
Marketing
Microsoft Dynamics

Marketing

No longer exists as a separate module. Dynamics 365, in partnership with Adobe, offers a more comprehensive and at the same time, integrated marketing tool.

Customer Service

Integrates CRM functionality, new functionality, existing Parature functionality, and more Microsoft partnerships.

Project Service

365 Allows for estimating and scheduling projects in Dynamics 365. Perfect for professional service organisations.

Field Service

This module leverages the mobility of the Microsoft cloud and delivers extra features required daily by field staff.

Talent

The HCM module of Dynamics 365 does not come bundled with the software and can be purchased separately.

Retail

The Retail (POS) module of Dynamics 365 does not come bundled with the software and can be purchased separately.
Dynamics 365, Business Edition
The Business Edition of Dynamics 365 is the evolution of project Madeira, the cloud-based ERP/CRM. Microsoft recommends Dynamics 365, Business Edition for companies with employees ranging from 100 to 250. It has three modules:
Finance & Operations

The finance module is based on Microsoft Dynamics NAV, albeit with certain functionalities removed such as the manufacturing module.

Sales

The sales module of Dynamics 365, Business Edition is based on Dynamics CRM and optimised for SMB customers. That is to say the level of customers catered to by a small or medium business.

Marketing

The module will be a partnership with Adobe, much like the Enterprise edition.
Dynamics 365 Isn't Replacing Other Microsoft Dynamics ERP or CRM Products
Although most of the new apps available in Dynamics 365 are based on previous Dynamics products, the latest apps are in no way a replacement for Dynamics AX, NAV, GP, SL, or CRM. All of which will remain available as is for those that wish to use them. Dynamics 365 is simply an alternative way to license and utilise business applications, albeit one with significant additional functions.
What is Microsoft Dynamics 365 Pricing
Dynamics 365 pricing, compared to its primary competitors, Salesforce, SAP and Oracle, is also a benefit. It comes with bundle and role-based licensing, which are two of the more commonly preferred pricing features.
Customer Engagement Plan

The engagement plan for customers offered by Microsoft Dynamics 365 helps build and support customer relationships for your organisation.
$115 Per user/month

Unified Operations Plan

Get full use of apps that help connect and manage your business operations.
$190 Per user/month

Dynamics 365 Plan (Best value)

The best value for money option. You get full use of all applications in one comprehensive, cost-efficient option.
$210 Per user/month

Applications and offers

Start with what you need and then upgrade to plans as your business grows.
MS Dynamics 365 Pricing will vary depending on the module that you select.
Conclusion
While CRM focuses on the customer, ERPs focus on the business itself and how it operates. Nonetheless, both types of systems allow for company-wide sharing of information. ERP enables organisations to plan for problems before they become persistent. Obstacles in business operations can hinder the analytical thought process and thereby stop companies from focusing on the data rather than operations. In this way, ERPs offer the best way to organise business central processes.
Therefore, MS Dynamics 365 is an exceptionally well thought out toolbox with all the right tools, and of just the right size. Just as the tools can make or break an artisan, management software can either spell disaster for or skyrocket a business depending on whether the tools themselves function correctly and whether it is an adequate fit for your business and this is where Dynamics 365 comes in. The software will be tailored to your needs in such a way that there is never any question of whether Dynamics 365 is the right fit for you.
Why Should You Choose Microsoft Dynamics 365 Modules?
By combining the CRM and ERP module of Dynamics 365 and ERP with Microsoft's productivity applications, users get an integrated and intelligent perspective of data about customer records, transactions, behaviours and preferences. This includes information about orders, inventory and shipping. If that is not enough, Dynamics 365 has excellent features and additional analytical insight tools for decision-makers. The most significant advantage of Dynamics 365 is the strong integration it allows with other Microsoft business applications. For businesses that rely heavily on Office 365, Outlook or Azure, Dynamics 365 offers more beneficial union with sister products than most other CRM systems (most rely a great deal on third-party plug-ins). Microsoft is also expanding its collection of third-party applications that integrate with Dynamics 365 through the AppSource store.
What Is Microsoft Dynamics 365? an ERP or a CRM?
In essence, Microsoft Dynamics 365 is a combination of both Enterprise Resource Planning (ERP) software and Customer Relationship Management (CRM) software. Dont forget to check our ultimate guide on ERP vs CRM comparison. It is a combination of elements from both system types as well as Power BI reporting functions. Here, Microsoft offers a product that allows the integrated management of both customers as well as the organization. Although, you should keep in mind that Dynamics 365 is not one giant software. It is, in fact, a collection of apps that function as an integrated whole under the same name. Microsoft Dynamics 365 was initially two separate systems known as Dynamics AX (the ERP) and Dynamics CRM (the CRM) which were brought together in late 2016 and repackaged as one system.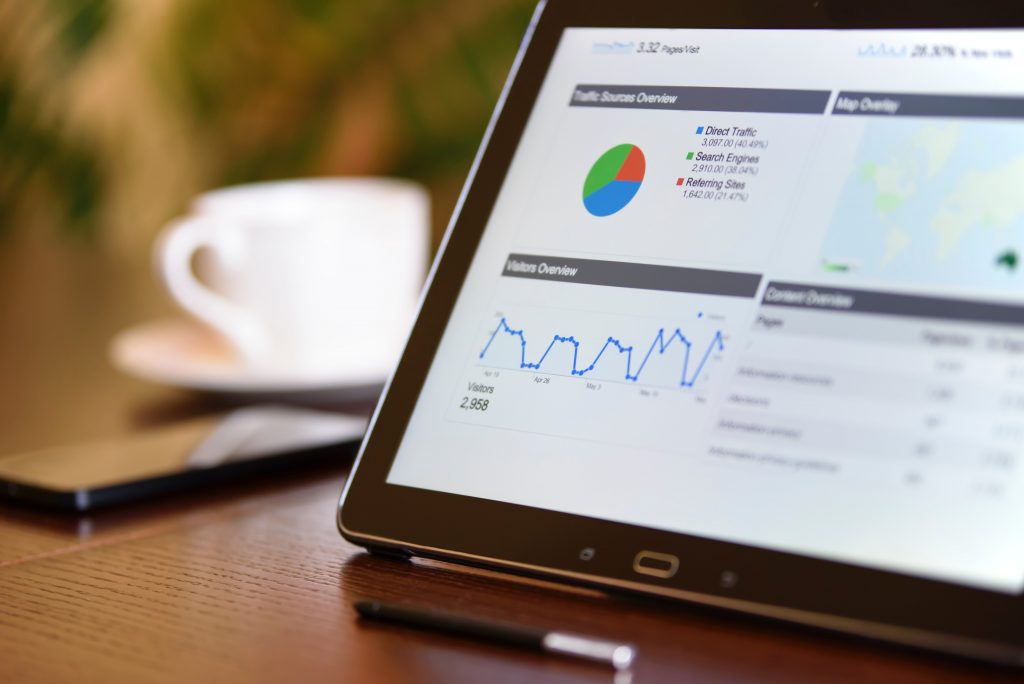 Microsoft was, in fact, one of the first few business application vendors to combine the capabilities of ERPs and Dynamics 365 CRMs.
What Is Microsoft Dynamics 365? A Cloud-based or Desktop/App Based Application?
Microsoft Dynamics 365 is wholly committed to the cloud and the advantages it offers. Not only does operate on cloud-based architecture help with real-time tracking of changes in data, but it is also an excellent way to bring more control and standardisation to the system since all inputs and generated outputs will be stored in the same place. Although if you do want to keep all your data on site, you can opt for Dynamics 365 Enterprise Edition which deploys infrastructure and computing power on site so you can feel more secure. Although this means that Dynamics 365 will be running on its independent cloud unique to your organisations, you do not loose connectivity over the internet.