Customer Relationship Management (aka CRM) and Enterprise Resource Planning (aka ERP) are pretty much two sides of the same coin, two branches of the same tree and for an even fancier analogy, two wheels in the same car. Although in this case, the type of tire differs because an ERP is a general-purpose tire which can be used anywhere. The CRM, on the other hand, is like a snow tire, to be used for a specific purpose. In this way, ERP systems and CRM software are indeed, quite similar in many ways. Chief of which is that both types of systems aim to increase the overall profitability of your business. Folio3 Microsoft dynamics partner will let you know about the core differences in the below ERP vs CRM guide.
As implied by the analogies mentioned above, both systems do have a little bit of an overlap in some areas, and can, therefore, be integrated with each other. However, due to the fact that core functionalities are unique for each system, it is best if you consider them as standalone systems at first in order to ease your understanding of how an ERP and a CRM can each individually, and then together play a role in improving efficiency and increasing sales.
What is an ERP System and how does it work?
In simpler terms, a CRM manages the relationship between your business and the customer while an ERP is used to manage the entire company, often including customers. Therefore, an ERP is a system built to improve the efficiency of all business processes through automation and reduction of manual paper handling.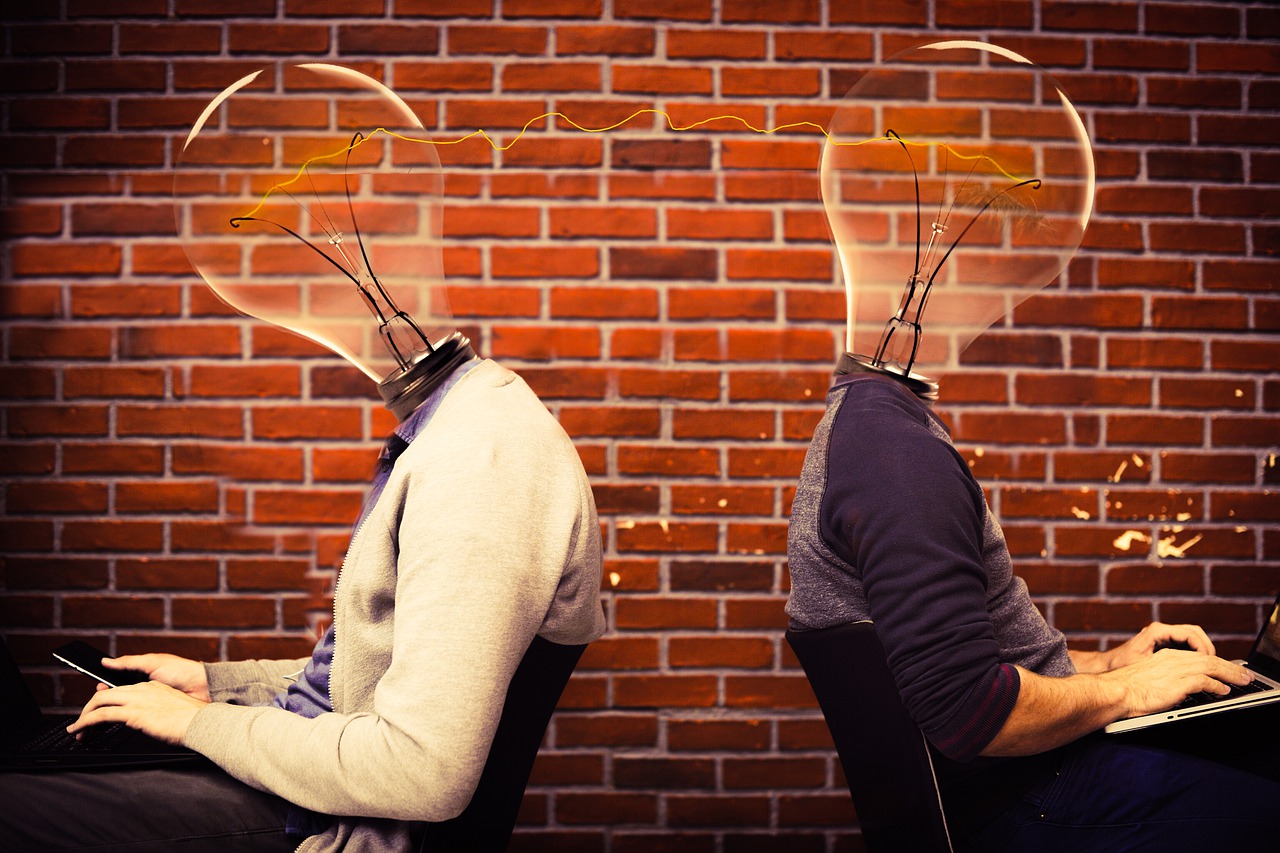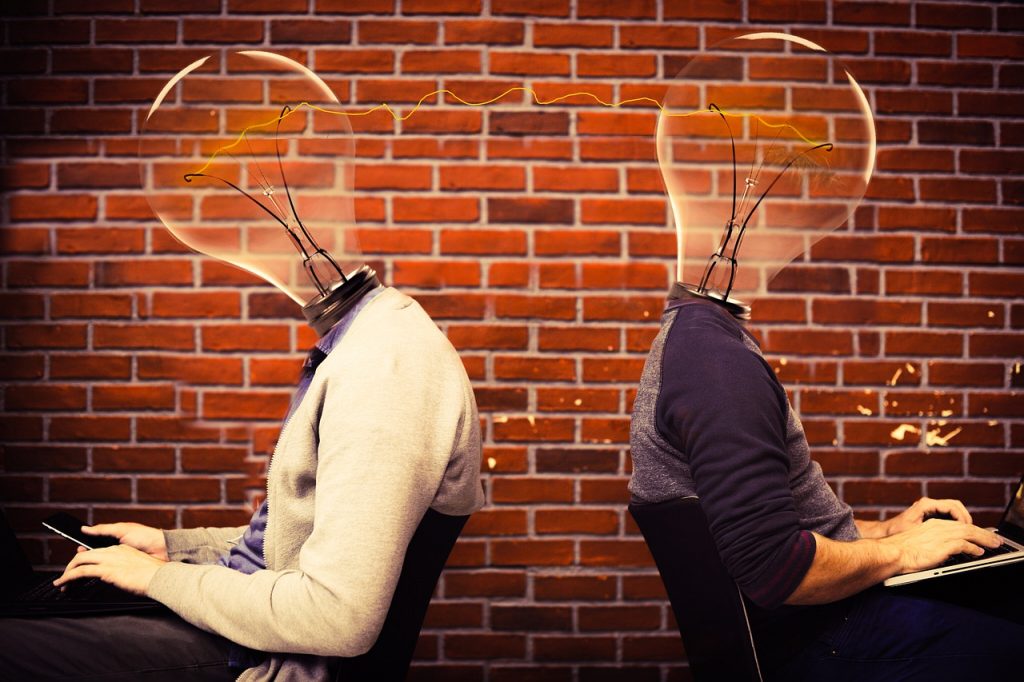 Both systems allow for the rapid sharing of standardized information throughout all departments, thereby improving communication speeds. Employees enter all data into the ERP system depending on relevancy, which then creates a real-time, enterprise-wide snapshot for an at-a-glance overview. Since it is always easier to spot trends and discrepancies alike with visually presented data, you will automatically be able to identify, intercept and mitigate the damage done. Departments within the organization can then pre-emptively plan for issues before they become a problem. In short, an ERP allows the business to focus on the data, instead of the operations and therefore, provides a method for streamlining business processes across the board. Microsoft Dynamics Shopify NAV and Dynamics Magento for Finance and Operations, for example, can directly integrate with Microsoft Dynamics 365 for Sales due to the standard data format and other features that ease integration efforts.
What is a CRM System and how does it work?
A CRM includes systems, sub-systems, and processes for managing a company's interactions with current as well as potential customers. CRM software consists of the functionality and tools necessary to organize, automate and synchronize sales, marketing, and customer service.
Over the years, CRM has developed to include all areas of the customer experience, thereby bringing the benefits mentioned above to a higher degree. Improved systems keep the customer happy and in turn, keeps them loyal, more likely to come back and therefore, more valuable to your dynamics business intelligence. It can also be said that CRM is in essence, the process of identifying potential leads and prospects, nourishing them and leading them through the sales process towards closing the transaction. Once they are a customer, CRM is ensuring that you maintain that relationship and encourage repeat business – either more frequent orders or higher value.
How are ERP and CRM related?
Both ERP and CRM systems handle contacts, companies, quotes, orders, and forecasts. Both systems manage line-item configuration, bundles, delivery schedules, and invoices. Although there is still a high degree of confusion surrounding both systems in that the average user does not know how either system connects to the other and how core functionalities differ.
For example, a prospective buyer calls you up and says that they're not sure if they need a new ERP or CRM system. They are aware of the essential functions of a CRM system but are unsure of whether an ERP will be able to offer the same functionality. This is a classic example of misinformation due to a lack of knowledge. Most ERP systems will have some, if not all, CRM components along with the ability to integrate with a third-party CRM system. Although, generally, the CRM components of ERP systems will not be as full of features as the cream of the crop or standalone, specialized CRM platforms.
Similarly, most ERP systems that have CRM components will offer marketing and sales force automation. However, these ERP systems might lack extra features such as call center support, community management or social media management. The absence of these components will not be detrimental to the performance of the system, but it will decrease the overall user experience.
What is the difference ERP vs CRM?
The primary difference between ERP and CRM systems is that they use different approaches to increase profitability. An ERP focuses on reducing overheads and cutting costs by bringing in automation. Through this process, business processes become more efficient, and the ERP minimizes the amount of capital spent on those processes. A CRM, on the other hand, works to increase profits by producing higher sales volume. The CRM provides a repository of customers' data allowing the stakeholders, whether they be the company CEO or a sales rep, to effectively make use of that data and improve customer relations thereby increasing customer loyalty and profits.
ERP vs CRM – Features
As mentioned earlier, the features of an ERP vs those of a CRM are more holistic in terms of the business as a whole. As you will see in the features listed below, the features of the ERP are distributed across several fields while those for CRM are primarily concerned with marketing and sales.
Update: shopify dynamics integration is just one click away
ERP Features
Distribution process management
Supply chain management
Services knowledge base
Improve the accuracy of financial data
Facilitate better project planning
Automate employee life-cycle
Standardize critical business procedures
Reduce redundant tasks
Assess business needs
Accounting and financial applications
Lower purchasing costs
Manage human resources
Payroll
CRM Features
Organize marketing efforts
Manage the sales pipeline
Calculate time spent on converting leads to closing deals
Streamline your sales processes
Automates customer service
Track a customer's interactions with your business
Share marketing and sales collateral
Create data reports
Learn which products sell best and when
Prioritize leads
Manage inventory based on historical sales data
Collaborate to sell as a team
Manage your business contacts
Manage your business leads
Share customer profiles with co-workers
See where leads come from
ERP vs CRM Price and Licensing Costs
For the most part, ERP systems cost more than CRM systems simply because of the difference in the range of services offered by both types of systems. This is because an ERP system is usually highly customized and therefore requires considerable technical expertise to plan, design, integrate, and implement. Similarly, the infrastructure needed to host so many services on the cloud can also be a costly endeavor. Labour, software, and hardware can cost up to millions of dollars. However, there are a few cloud-based, small business-focused ERP products like Microsoft Dynamics 365 and TradeGecko that cost $79 per month to $799 per month, without the considerable development expense. Of course one of the best things about Microsoft Dynamics is the scalability so you'll be fine using it even as you grow.
On the other hand, Standalone CRM software costs can range from free, to thousands of dollars annually, depending on a multitude of factors including user count, feature types, flexibility in customization, and whether the software is on-premises or cloud-based. Furthermore, unlike ERP costs, CRM costs are more budget-friendly, with small businesses often being able to find feature-rich, non-enterprise level CRMs for prices ranging anywhere between $20 to $80 per month per user (not a definitive range).
For example, you can get full use of applications that help build and support customer relationships form Microsoft Dynamics for as much as $115 per user/month. On the other hand, you can get a get full use of applications that help connect and manage your entire business operations for as much as $190 per user/month through Microsoft Dynamics. At the same, if you want to go for a package deal, you can try the Dynamics 365 Plan (Best Buy) and get full use of all applications in one comprehensive, cost-efficient option for as little as $210 per user/month.
ERP vs CRM – Do you need an ERP System, a CRM System or both?
The debate revolving around whether you require an ERP or a CRM depends entirely on how you need the software to perform. That is if you're only looking to improve the sales and marketing process in your business, and you're satisfied with the software you're using for operations such as accounting and HR, then you probably only require a new CRM system. Alternatively, if you wish to completely overhaul all of the different types of software your business is using, or you're in a state of growth, then you should consider investing in a new complete ERP system.
On a similar note, both systems are all about increasing efficiency profitability (albeit with different approaches) for your company. Therefore, there are several aspects of the software to consider before choosing the software that is best for your company. Ideally, it is essential to have both an ERP system for business management and a CRM system for customer data management. However, it is not necessary.
As a Small and Medium-sized Business (SMB), you will most definitely need a CRM software, but until you're ready to grow and expand to new horizons, you will not need a full suite of ERP software. Although, even if you do reach that point, it is possible that the ERP you feel fits best with your organization, in fact, has one glaring problem. The CRM system falls flat. In that case, worry not, since the technology available today makes it easier than ever to integrate third-party CRM systems with your ERP system.
In any case, you may be forced to run a combination of both software types. For example, configure, price, quote (CPQ) software is used by sales professionals and staff to provide cost estimates for custom orders. It is a type of system that is heavily dependent on integration with both ERP and CRM. what this implies is that to develop a robust CPQ system, your business will need both ERP and CRM software in place from which to draw data.
Pros and Cons of ERP vs CRM
Sometimes, deciding which system is more important for your business is like choosing between a power source and a guiding force in a car. In the ERP vs CRM debate, CRM is the heart of the company or the engine, if you will, that powers and drives the business (of any size), primarily because it increases sales and boosts profits. An ERP such as ax Amazon, on the other hand, is to a company what a steering wheel is to a car. The system allows your business to perform with precision, and you can navigate around hurdles proactively.
Since CRM helps in the primary source of income for a business, customer management, it is a significant first step. If your business is new, CRM is probably the best bet for your business's first investment. Even the world's largest companies would be bankrupt without sales because generating and maintaining (equally important) sales is often what makes everything else possible. If the software is doing its job, and you are using it correctly, the CRM will help you grow to the point where an ERP becomes a necessity. As the scale of operations grows, one software will no longer cut it. You will require software to manage an increased number of transactions in procurement, production (in case of manufacturing), increased number of employees and related expenses.
That is where an ERP comes in. An ERP will allow you to systematically manage your company resources and effectively and efficiently allocate them. As discussed in earlier sections, and ERP is the comprehensive management of your business, covering all departments and processes. Although, if you and your staff have little experience with automation, an ERP takes time to understand, configure and implement. Most ERPs require extensive training to make sure it functions as intended.
Nonetheless, using an ERP and CRM in conjunction allows a business to pursue advantages of both while reducing the impact of the disadvantages. The CRM system draws in more revenue through higher sales figures, while the ERP system lessens overall operating expenses. As one, these systems can help a business pursue growth through efficiency and expansion simultaneously. ERP and CRM systems can still be beneficial even if used separately but potentially limit the company to a narrower avenue of growth.
Therefore, the best course of action for you to take is to look at the situation not as ERP vs CRM but as ERP and CRM systems working together to bring out the maximum potential of both types of software. Integrated systems such as Microsoft Dynamics are one of the many solutions out there that can help.
Conclusion
If your company is indeed large enough to require a software to manage accounting transactions, then it is probably large enough to need basic integration with your CRM system even if it is just for managing contacts and any associated data. In this era of cloud computing and on-demand data, there's not much room left for using manual entry spreadsheets, but given specific aversions to the internet and the cloud due to privacy issues, it still does happen.
On the other hand, despite these issues, the situation at larger companies is driven by two significant needs:
Supply chain
Delivery and service management
Both aspects of your business tend to require real-time ERP-CRM interaction, data warehousing, analytics, and other such requirements. Therefore, when it comes time to implement an ERP system look towards more significant vendors of software suites that will readily integrate with the CRM you already have in place or wish to have in place.
Who should be using an ERP?
ERP is a unique tool for streamlining complex business processes. And the larger the business, the more complex the business processes. On the other hand, many small businesses start in a single room or small office in which case all of your "departments" maybe a stone's throw away from each other making the use of an ERP, redundant. As the business expands, the need for, and benefits of, an ERP become clearer. If at any point in time while doing business, a manager or executive doesn't know the current business state of affairs, what's going on in the departments that they are responsible for, you should know that it is now time for an ERP.In other words, the bigger and more complex your business, the more likely you are to need an ERP, especially in the case of MNCs.
Who should be using a CRM?
If instead, you choose to pursue a standalone CRM system alongside your ERP system, integration is critical. Without proper integration, your company may find communication between departments lost in translation. Never a good option, but the good news is that integration between the two has become easier because standalone CRM systems are often built/designed to be integrated.Finding that niche element to give you the competitive edge in the marketplace can be difficult, but a CRM solution might be the thing you need to get you there. A CRM can take the burden of IT management off your employees by automating your business processes so you can focus on what's essential: leading your business to succeed.Even for small businesses, a CRM software is often better than a disorganized accumulation of customer data stored in the form of on hand-written notes, in mess of emails, or worse still, available solely in the minds of your sales reps. Customer relations are in no way a small part of your business. The relationship you build is the lifeblood of your business, and the purpose of existence of a CRM is to keep it pumping soundly. And that is why industry leaders want large-scale solutions. Just remember to make sure that the solutions you procure (or provides if you are a supplier) are easier to understand and thereby improve even the most complex customer engagements situations with a range of CRM tools that scale to fit your needs.
Is CRM a part of ERP?
In most cases, yes, it can be said that CRM is part of an ERP. But you have to keep in mind that this is only the case if you want it to be so. This means that you can either purchase a complete package or two independent, standalone systems or two separate but integrated systems.Therefore, many ERP integration m systems such as nav magento include a CRM component from the get-go. This option allows you to have one system that handles everything in one place. Although the obvious possible downside is the fact that the particular CRM component may not be as advanced or efficient as a standalone CRM system. In many cases the simple software will suffice but, as mentioned earlier, especially in times of growth you will need to look for more and more advanced software to give you the power you need to handle today's dynamic business environment.