---
6 Ways MS Dynamics AX Improves Ecommerce Customer Experience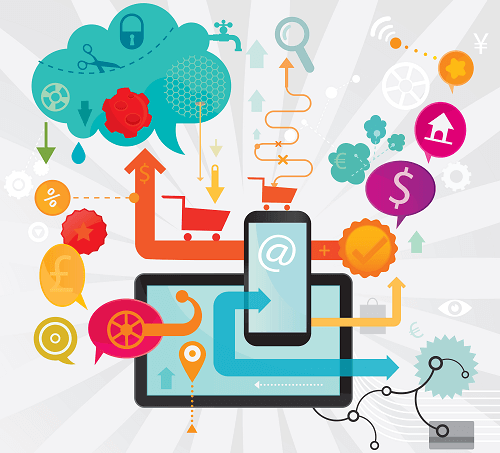 06

Jun 2016

Microsoft Dynamics AX is an enterprise resource planning (ERP) platform that allows businesses to operate more smoothly, as well as to gather, manage, and analyze data to streamline business activities.

There are several ways that Dynamics AX enhances customer experiences, especially in the e-commerce sector, letting your business engage with them and build a relationship that is fruitful for both of you.
1.Customer Connections
Microsoft Dynamics AX 2012 includes cross-channel and multi-channel capabilities, which means that your customers can buy, replace and return as they want. It also integrates easily with customer devices and social networks, so that you can offer targeted promotions to your customers.
2.Customer Insight
Your business can use Dynamics AX's e-commerce allows multichannel capabilities to anticipate trends, which lets you get ahead of what your customers will want. Dynamics AX also has merchandising features that let you cater to customers' changing demands efficiently, so you don't fall behind and your customers consistently get what they need.
3.Business Intelligence
Dynamics AX online store provides integration with other, useful Microsoft products, such as Microsoft SharePoint, Microsoft Office 365 and Microsoft SQL Server, among others, which allows your business to gain actionable insights from the data you collect. Integrations also provide concise and relevant reporting for your executive team.
4.Customer Focus
Dynamics AX for retail e-commerce allows you to create a customer experience that is tailored to customers based on their preferences, using data from your prior interactions with them. The program lets you build category hierarchies which group products together. These can then be used to offer discounts, letting you adjust prices, offer quantity and threshold discounts, and mix and match discounts as well.
5.Catalogue Promotions
Your business can build a retail catalogue based on information about which products are best to feature, and can also track which customers use promotions given in the catalogue with the help of Microsoft dynamics AX retail online store. You can gain insight into promotional response by creating specific source codes attached to the catalogue, which are linked to sale during order entry. Using these source codes, you can allow customers to unlock extra discounts and promotions, and collect information about their brand preference and buying behavior, letting you enhance future promotions to be more effective.
6.Loyalty Programs
By introducing or maintaining loyalty programs, your business can create tiers, tempting customers to buy from you to move up to a more impressive level, e.g. Silver, Gold and Platinum levels. Specific tiers can be eligible for discounts or special pricing. This also allows you to learn more about your shoppers, because specific information can be obtained during the enrollment process for the loyalty program. You can offer loyalty points and also use them to encourage purchase in certain categories, by making items of that category more valuable in terms of points gained.
Using Microsoft Dynamics AX online store can help your e-commerce business in a number of different ways. It allows you to keep up with changing customer demands and sway customers to purchase certain products or categories, all while enhancing their overall experience and building an excellent rapport between them and your brand, encouraging them to come back to you for future purchases. In e-commerce, customer experience can make all the difference, and that's what Dynamics AX offers your business in droves.