---
Convergence 2015 – What to Expect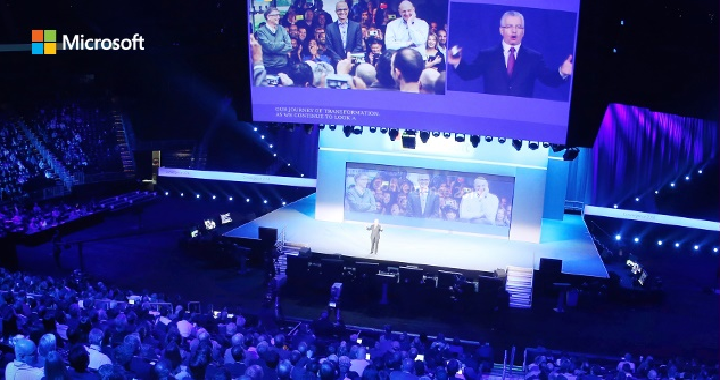 12

Mar 2015

Hey guys,

In today's post, we'll be talking about the hottest topic in town, the Microsoft Convergence 2015 event that's scheduled for March 16th. For Microsoft Dynamics partners in particular, the excitement is at its peak for this year's event and everyone's expecting major announcements to be made. Here's what you can expect from this year's Convergence event.

Hundreds of Sessions On Offer!

Where else can you expect to get hundreds of technology sessions in a single place other than at Convergence, including concurrent sessions, general sessions, interactive and roundtable discussions and deep dives. This year's sessions are expected to be even more exciting with the release of Dynamics CRM 2015. So you can expect to learn about the latest in technology innovation and industry solutions, industry trends and in particular, Dynamics deployment in business situations beyond customer service, sales & marketing. The knowledge you'll gain at the convention will help you maximize the productivity of your Dynamics installation, by helping you extend your CRM and integrate it with other systems.

Endless Possibilities

Can you ask for better speakers than Satya Nadella, CEO of Microsoft, and Kirill Tatarinov, Executive Vice President of the Microsoft Business Solutions Group themselves? Where else would you get a chance to have a one-to-one conversation with Microsoft product teams and other peers, industry leaders & experts. Not only that, you can also connect with other partners in the Microsoft ecosystem, experience new and innovative products and enhance your business & technical knowledge at the same time.

Take Your Business To The Next Level

There's no better opportunity that Convergence 2015 for Microsoft vendors, customers, partners and potential customers to interact with and learn from technology speakers who know Microsoft inside out. With 12,000 attendees at Convergence 2015, the opportunities will be endless to build, explore and develop new networks, business opportunities and ways to speed up your business. Where else can you get the latest business insights, learn about cutting edge solutions, best practices and industry developments. Not to mention gaining valuable new customers for your business.

There is Even More

Convergence 2015 is not just four days of business talk and learning though, you'll also get a chance to mingle with colleagues and industry peers and enjoy some old school rock with OneRepublic, who'll also be performing at Convergence 2015. You can also lend a helping hand with community service, with the Community Outreach program, volunteering for projects like tackling hunger, homelessness, at risk youth and neighborhood revitalization.

About Folio3 Dynamics Services

FDS (Folio3 Dynamics Services) is a dedicated division of Folio3 that specializes in Microsoft Dynamics AX, Dynamics CRM, Dynamics NAV and Dynamics GP based development, customization and integration services. Our main focus is on Enterprise Mobility. We firmly believe that opening up Microsoft Dynamics AX and other products to iOS Android, Windows 8 and Windows Phone users will have a huge impact on organizational agility and productivity.

If you have a Dynamics AX based development project you'd like to discuss or would like to know more about our Dynamics AX development services, please get in touch with us.