---
SharePoint 2013 as a Dynamics AX 2012 Enterprise Portal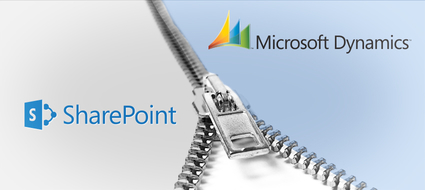 09

Jun 2014

Since the release of SharePoint 2013, the Dynamics AX community has been buzzing with a lot of questions. The big one of course is, "Why SharePoint 2013?" After doing some research, I am sharing my findings about the use of SharePoint 2013 as a Dynamics AX 2012 Enterprise Portal, in the hope of benefiting the Dynamics AX community. In today's post, we will address the following features:
Role Centers
SharePoint Sites for Dynamics AX Modules
Business Intelligence
Identity Management
Web Content Management
UI Enhancements
Role Centers
Role Centers provide an overview of common day to day tasks for the user. This information includes transaction data, alerts, links, and common tasks that are associated with the user's role in the company. Role Centers also include reports that are generated by SQL Server Reporting Services or SQL Server Analysis Services. Users can access these Role Centers from SharePoint and could also customize them according to their needs.
Role Centers can contain different types of Web parts to display business data from Microsoft Dynamics AX. In addition, functionalities like Alerts, Cues, Reports and KPI lists, grid enhancements, and Excel integration enhancements make users feel more comfortable while working with Dynamics AX data. I'll talk more about Role Centers in depth in another post in the coming weeks.
SharePoint Sites for Dynamics AX Modules
SharePoint 2013 as a Dynamics AX 2012 Enterprise Portal includes the following module sites, where users can access data and participate in business processes:
Procurement Site – Provides Vendor & Invoice management.
Sales Site – Provides Customer & Sales management.
Compliance Site – Provides Compliance management & Reporting.
Project Management Site – Provides Project management.
Service Management Site -Provides Service Agreements & Service Management between Service Providers and Customers.
Employee Services Site – Provides Employee Profile Management, Expense Reports management & Performance information.
Vendor Self-Service Site – Provides Vendor Profile & Vendor Transaction management.
Customer Self-Service Site – Provides Customer Order & Customer Service management.
Business Intelligence
Business intelligence (BI) software is used to gather, store, and analyze data to help enterprise users make better business decisions. Business intelligence (BI) features are built-in in SharePoint 2013 and provide comprehensive BI tools that integrate with Microsoft Office applications and Microsoft technologies like Dynamics AX. These BI tools are: Excel 2013, Excel Services in SharePoint 2013, Performance Point Services in SharePoint Server 2013, Visio Services in SharePoint, SharePoint 2013 and Microsoft SQL Server. SharePoint 2013 also features a number of major improvements in the Business Intelligence (BI) area such as:
In-Memory BI Engine (IMBI) – SharePoint 2013 features an in-memory BI engine that provides instant analysis of millions of rows as well as Excel support.
Power View Add-on for Excel – The Power View add-on provides highly interactive visualizations, animations and smart querying capabilities.
Identity Management
SharePoint 2013 also features several authentication enhancements that greatly ease the process of using claim-based authentication. Additionally, support for server-to-server authentication and app authentication by utilizing and extending the Open Authorization 2.0 (OAuth 2.0) web authorization protocol, enables new scenarios and functionality for Exchange Server 2013, Lync Server 2013, and apps in the SharePoint Store or App Catalog. SharePoint 2013 also provides gives administrators a wide variety of options for user accounts storage and account authentication mechanisms with SharePoint. SharePoint 2013 also provides support for user accounts in Hosted Active Directory domain, SQL Database, Windows Azure Access Control Services, Facebook, Google, etc. for its authentication process and profile management features.
Web Content Management
Microsoft has made several improvements in SharePoint 2013, to make it easier for non-technical people to update content and has addressed some of the annoyances from SharePoint 2010. Below are some of most important ones:
Improved copy and paste – Intelligent Copy / Paste with formatting.
Navigation – User based Customized Navigation Panel.
Videos – Auto-generated Thumbnails and Resized Videos for Smart Devices.
Search Engine Optimization (SEO) tools – Auto-generated Sitemaps & Optimized HTML.
UI Enhancements
The design features in SharePoint 2013 offer an improved process for designing a public-facing internet site or an internal-facing intranet site with pixel-perfect branding. If you are a professional web designer who knows HTML, CSS, and JavaScript, you already have the skills necessary to design a SharePoint site. The new features offered for site publishing minimize the amount of SharePoint knowledge that is required to successfully design and brand a SharePoint site. The following are some of the UI enhancements SharePoint 2013 offers:
Iframe – The Content Embedding on the fly.
Image renditions – Device based Image Rendering.
Device specific targeting – Enhanced rendering for PCs, tablets and smartphones.
Hope you find these details useful.
Improve your decision making and empower with business intelligence dynamics ax 2012 by Folio3