ERP Consultant Roles and Responsibilities
Generally speaking, Enterprise Resource Planning (ERP) consultants are experts in two things: a specific course of business such as finance, manufacturing etc. and use of the ERP itself. Therefore, the core role of an ERP consultant is the selection, implementation, training and support of an ERP solution that fits your organisation not only according to the core business but also according to the management style.
The consultant's responsibility is to give you precise, concise advice as to which software to choose, which modules to select within the software, and how to make the best use of your purchase. In other words, the objective of an ERP solution consultant is to make sure you make the right decision in the first place rather than suffer from 'buyer's remorse' later down the line.
What is an ERP Consultant?
What does an ERP Consultant do?
An ERP Consultant job is the development and maintenance of the ERP solution used by your company. It is their responsibility to accurately map workflow and tailor the solution to achieve proper integration at the point of use. Once the system is ready according to the needs of the client (in this case, you), the ERP Consultant will coordinate with other key members of the organisation (management and users) to study the actual effectiveness of the ERP system.
Why do you need an ERP consultant?
Since no one can know the specific ins and outs of your business better than you can, you are most likely the best person available to manage the business. Similarly, an ERP consultant knows the specific ins and outs of ERP systems themselves as well as the integration, evaluation and maintenance of such systems although the partnership between you and the ERP consultant is critical to the implementation of the ERP and its successful integration.

Furthermore, ERP solution consultants are experts in the transition from old, usually obsolete or unnecessary, business management systems to the new solution. The consultant analyses and understands your business requirements, and in keeping with those requirements, in this context, evaluates potential ERP solutions for implementation in your organisation.
Keeping that in mind, a good ERP consultant will keep the ERP project on track by, whenever possible, following the beaten path in terms of methodology, understanding and guiding the client, mitigating project risks, and addressing the psychological characteristics of change. The ERP
On the other hand, a great ERP consultant will not be afraid to blaze a new trail if the situation calls for it. As we have mentioned many times before, doing business is to meet new challenges every day. Therefore, the ERP consultant will recognise and avoid pitfalls, such as scope creep, inadequate testing and poor data cleansing.
What are the types of ERP consultants?
ERP consultant is usually used as an umbrella term to refer to all organisations/professionals that offer consultancy in ERP software and the subsequent integration. In reality, some consultancies may choose to specialise in particular phases of the process, while others are adept at delivering an end-to-end solution. What this means is that some consultancies may only focus on the financial aspect of an ERP (costs, ROI etc.) while others may focus on only providing technical support (troubleshooting and other forms of maintenance) to your organisation. In some cases, the consultant may offer complete solutions that cover the selection of the ERP, analysing how it will fit best in your company, actually installing/integrating it and providing technical support.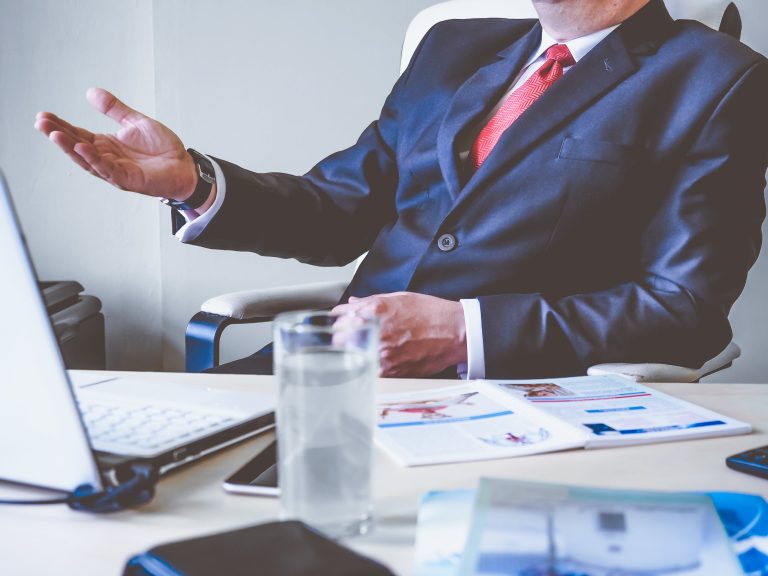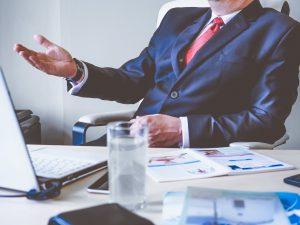 At the end of the day, it all comes down to your requirements for a management system. Are you need limited in scope, or do you want to be as ambitious as going for the complete transformation of your business processes? You will need an ERP solution consultant that can match your needs best.
ERP Functional Consultant
An ERP functional consultant helps you to identify the existing business process that needs to be addressed through the ERP and whether they need to be changed or improved in any way. The functional consultant will use the information you provide along with his own industry and specialisation to judge the best solution for you. Of course, it is not always possible for the software to effectively and accurately solve your problems straight out of the box. Business management is a complex endeavour with many factors changing the course of a decision. It is an ERP functional consultants job to make sure as many factors are addressed pre-emptively as possible.
ERP Implementation Consultant
An ERP implementation consultant is responsible for providing a consultative approach to the successful and timely implementation of the ERP software at the clients' site. The consultant's core responsibility, in this case, is to make sure the integration/implementation process goes smoothly from start to finish. Regardless of whether you were responsible for need identification and capacity assessment, the ERP implementation consultant's goal is to ensure all the factors identified are considered during implementation. The consultant will also have to take precautions against other pitfalls that may occur during execution.


ERP Software Consultant
An ERP software consultant is responsible for the maintenance and customisation of the software itself to meet the customer's needs. This differs from the technical consultant's job in the sense that the professional consultant focuses on troubleshooting and the ERP software consultant focuses on adapting the software itself to solve the problem. As we mentioned earlier, you may not require an end-to-end solution from whatever consultancy firm you have selected. Maybe you already have the software you need but need to make changes to improve the performance according to the unique factors existing within your company.
ERP Technical Consultant
As discussed earlier, an ERP Technical Professional provides technical support, performs troubleshooting functions and resolves customer issues. The consultant is not only an expert in the ERP being used but will also have a good understanding of your industry and the unique requirements that go with it. To that end, the consultant will make sure to investigate the condition of your before making recommendations thoroughly.
ERP Finance Consultant
In this case, the ERP finance consultant will still play the role of an ERP consultant but will focus on the finance and accounting modules. The consultant will be an expert in the field of finance and accounting, thereby allowing a more comprehensive assessment of issues and hiccups faced in the implementing of finance and accounting modules. This is especially important for companies that heavily rely on automated financial and accounting transactions.
What Kind of ERP Consultant Should You Avoid?
As is the case in most situations, there are always specific, apparent signs that you have not made the correct decision in terms of services hired. There will be missed deadlines, unresponsiveness personnel, and poor performance. Some signs, on the other hand, are not so visible and can include the following:
The Consultant ERP makes more excuses than progress
The ERP consultant doesn't ask enough questions
The ERP consultant downplays the value of employees
The ERP consultant tries to force products/software on to you
The ERP consultant works to apply one-size-fits-all strategies, no matter how unique the situation.
Proper ERP development and consulting resources are limited. Therefore, you should beware of an ERP consultant that sells you the implementation project with their A-team, but refuses or avoids committing the same team for the duration of the project. This is a universal example of window dressing, which is a clear red flag in a decision so crucial to the proper functioning of your business.
Similarly, timelines are a crucial factor for judging the adequacy of an ERP consultant. The schedule proposed should be reasonable because unrealistic deadlines will result in the ERP consultants rushing to design the solution without first fully understanding your business and its needs. Any missed requirements will result in considerable delays and subsequent expenses later on in the lifetime of the project. As a general rule of thumb, beware the ERP consultant that always says yes.
Folio3 – The Best ERP Consultants in the US, UK, Australia, Canada and the Rest of the World
Considering the many factors that have been discussed earlier in this article, we cannot stress enough the weight of making the right decision in terms of a consultant erp at the onset of your ERP project. Therefore, do yourself and your business a favour by selecting a well-reputed consultancy firm that has the background, skill set and experience necessary to achieve your goals.
To that end, one of the best options you can choose is Folio3 and its team of professional ERP consultants. The company provides a comprehensive framework of enterprise software and integration solutions which enable you to integrate a wide range of data (of a diverse nature), both internally and externally. With Folio3's ERP implementation and integration solutions, you become entirely capable of dealing with the dynamic changes that occur in doing business.
Folio3 provides consultancy services for two major ERP systems:
Microsoft Dynamics is a combination of both an ERP and Customer Relationship Management (CRM) software. It uses components of both types of systems as well as Power BI reporting functions and offers a product that allows integrated management of both customers as well as the organisation.
On the other hand, NetSuite ERP is a complete, scalable cloud ERP solution targeted at both mid-sized businesses and large enterprises that have achieved a high growth rate. The software automates front- and back-office processes, including financial management, revenue management, fixed assets, order management on magento, shopify, amazon, woocommerce, salesforce , ebay store, billing, and inventory management. In this way, the entire organisation, top to bottom, has customizable access to Key Performance Indicators (KPIs) and their critical roles in the organisation.
To sum it up, the Folio3 team boasts an excellent combination of professionals that will be most likely to provide you with the quality of service you deserve. No matter the scale of your operations, Folio3 ERP consultants will strive to understand your requirements, design a solution best suited to you and always deliver what is promised. The ERP consultancy offered by Folio3 is based on the company's global experience implementing ERP solutions in countries such as Bulgaria, Pakistan, the United Kingdom, Canada and the United States. With such a diverse background, Folio3 is an excellent choice for the consultant erp that is geared towards solving problems in a wide variety of external forces.
What is ERP consultation?
An ERP Consultant helps to manage Enterprise Resource Planning for organizations and businesses.
ERP consultants are specialist in specific business, ERP consultancy service deals in selection, implementation, training and support.
Is Folio3 affordable for Magento 2 ERP Integration?
Yes. Folio3 offers the best Magento Pricing for ERP Integration worldwide
What Knowledge Does an ERP consultant have?
As with any decision, knowledge is power, and in this case, the consultant's experience is everything. An ERP consultant is there as an advisor and a good consultant, should, in essence, give good advice. The only possible way is if the consultant has the necessary knowledge to make it work. You require an ERP consultant with years of industry knowledge and implementation capabilities that will listen to your needs and provide proper support.For the most part, an ERP consultant has to have the necessary background in the field that is most relevant to you. That is to say that if you are a manufacturer of soft plastic bottles, you will need an ERP solution that differs significantly from that of a company that imports and sells fragrance oil. Both types of companies (manufacturing vs trading) have unique ways of managing inventory, recording sales, procurement process and method of sales. Therefore, ERP projects are notorious for complexity and difficulty in implementation. It is the same reason why some companies opt for hiring an ERP consultant to handle the implementation and integration process for them.The ideal consultant is not necessarily the one that promises to deliver every requirement you put forward. Honesty, especially when something cannot be done is far better than setting yourself down a path of inevitable failure. Always value your consultant's expertise but at the same time, expect from them the highest standards. Therefore, you should go with a consulting firm with years of experience, a well built, in-house consulting team, development team, and a demonstrated track record with many comparable clients in the same industry as your business.