AgriERP – Your One-Stop Farm Management System | The Post North American Community Summit 2022
AgriERP is a cutting-edge farm management solution powered by Microsoft Dynamics 365 that enables Agribusinesses to optimize farm operations by tracking inventories, planning seasonal harvest, and accounting for labor and other costs.
Folio3 uses Microsoft Dynamics 365 Finance and Supply Chain to create an end-to-end Farm and Livestock Management Solution that addresses the entire lifecycle from planning to production, allowing your businesses to become smarter with AgriERP, a single, simple platform created by farmers for farmers to maximize profitability.
It helps you manage your farm's daily operations, make wise decisions, and keep track of your products. Folio3 implemented AgriERP, which includes a variety of web and mobile apps, a comprehensive HR/payroll solution, and analytics powered by Power BI.
Solutions We Provide For…
We have one of the most robust R&D departments in the Agri-Tech Industry, having successfully deployed numerous ERPs and agricultural software solutions for both small and large farms.
Our AgriERP is a highly scalable farm accounting and crop management software and truly your one-stop solution for all of your agricultural management difficulties and needs, which can be;
Vegetable & Fruit Farms

Bulk Crops

Cattle & Livestock

Indoor & Vertical Farms
Who is AgriERP for?
It enables businesses to achieve excellence through increased yields, efficiency, and return on investment.
Agriculture Consulting

Contact Farming

Fresh Produce Retailers and Suppliers

Fresh Produce Farms and Plantations

Government Institutions

Foundations and NGOs

Processing Pack Houses and Exporters

Organic Farming and Supply Chain

Agri-Business Company

Nurseries and Hydroponics
AgriERP Meeting The Largest Independent Gathering – The Microsoft Community Summit North America 2022
Folio3 has been a highlighted participant in Dynamics' premier event of the year, the Microsoft Community Summit North America in Orlando, Florida, much like it did the year before with its highly scalable agricultural accounting and crop management software, AgriERP.
Given a large number of Alliance partners and members in attendance this year post-pandemic, Folio3's experts were successful in luring several potential clients thanks to their more than ten years of experience.
Here are the highlights of each day for you if you weren't able to visit Folio3 at their exhibit;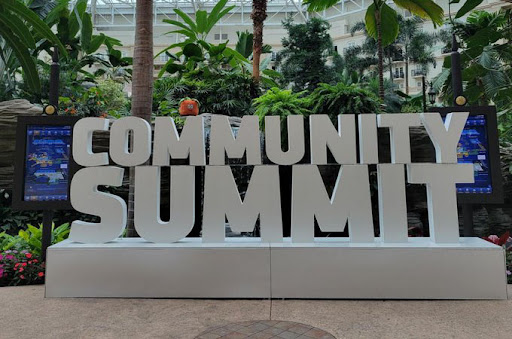 The Community Summit North America 2022 Highlights
Day 1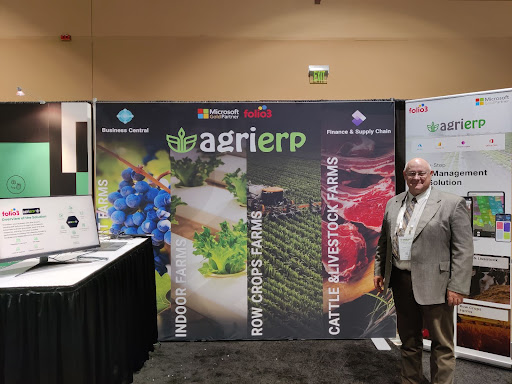 Day 1 started with;
Concurrent educational sessions, followed by the medic desks entertaining and answering all the questions and queries.

My Summit Challenge was the main Star of the show activity among most of the participants.

And all the while, the Welcome Reception was introduced with Games, Drinks, and Networking sponsored by PowerGP Online and JP Morgan Chase.
Day 2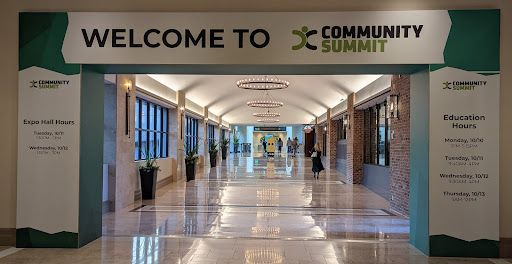 The second day had three main attractions which have their popularity among the attendees, they were;
The SPECIAL ANNOUNCEMENT about the future of the Community was the star of the show announced until later in the day.

Jeff Havens' Keynote speech and Women in Tech experience were the other two attractions at the Community Summit.
Day 3
The third had a lot more to offer to the attendees,
Started with Ryan Holiday's keynote address for the inaugural session, followed by an open Expo floor conversation.

The Summitland prizes fell under the main attractions that day. 

The announcement of the Legend from the Nominees remained the showstopper on the third day.
 Day 4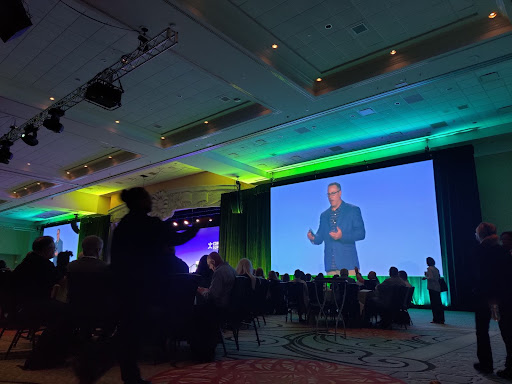 The final day was no less than the other days as well; the Morning Education sessions took off with a blast. These sessions were divided into
Dynamics

New to Dynamics

Moving to Dynamics

Optimizing Dynamics
… across Dynamics 365 F&O (AX), CE (CRM), Business Central (NAV), Dynamics GP, and Power Platform depending on what participants were interested in training for.
 Final Words
 Ultimately, the Microsoft Community Summit in Orlando was a very good few days spent well. The Folio3 booth garnered a lot of attention, and our AgriERP graphics sparked a lot of conversation among the attendees, other key stakeholders and members of companies who make related products.
 If you have missed out on the event and want to get a glimpse of what happened at the North American Community Summit 2022 you can still avail Folio3's Free One Day Consultation by clicking the link here. For more info connect with our team Experts!