---
5 Top Considerations for EDI Integration with Dynamics 365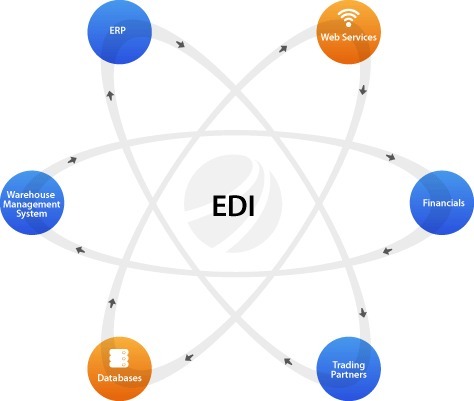 27

Apr 2018

EDI is amongst the most widely recognized types of structured exchange of data between organizations by electronic means. However, selecting the right EDI for Microsoft Dynamics environment is no easy feat, particularly when EDI solution is not a core competency. The solution adopted should be based on the needs of the business and/or Trading Partner's requirements and not assumptions. It is therefore imperative that the decision makers understand the basic principles in relation to EDI for Microsoft Dynamics to limit the risks involved and maximize the performance of any EDI solution.

Here is a list of the most important factors that need to be considered when adopting Dynamics 365 EDI integration:
Opting For A Provider That Specializes In EDI For Microsoft Dynamics
For a business that is new to EDI, availing services of a provider who specializes in EDI for Microsoft Dynamics would be ideal. The provider will ensure a fully managed service which would be flexible and scalable. This will help the business take maximum advantage of the functionality EDI has to offer without acquiring specialist Dynamics 365 EDI  integration knowledge.
Choosing A Microsoft Dynamics 365 Certified EDI Integration Platform
A platform that has been certified by Microsoft Dynamics signifies that the solution meets highest standards for Dynamics set by Microsoft. A certified solution will be faster to implement, simpler to maintain and properly supported.
Onboarding New EDI Trading Partners
Utilizing EDI makes data exchange with trading partners standardized, which increases efficiency and limits security concerns. However, there are extensive regulations that need to be followed when exchanging private or sensitive data electronically. Moreover, business partners may have prerequisites of their own on the transmission of their significant data that would have to be taken into account.
The Extent To Which Manual Processes Need To Be Eliminated
There is a wide range of EDI solutions and numerous ways in which EDI can be implemented across a trading community. Whether implementing EDI for the first time or opting for an upgrade to support business partners, the method of utilizing EDI will depend on your business needs, specialized capacities, spending plan and the manual processes that need to be automated. Different levels of integration requirements and extent of control over daily operations need to be considered when evaluating EDI solutions.
A large number of companies adopt hybrid EDI solutions to exchange information with their business partners, subject to size, significance and recurrence of their exchanges.
The Importance Of Visibility Into Historical Document Lifecycles
Dynamics 365 EDI integration will also depend on whether you want to host data on the internal company computers or stored remotely and accessed anytime, anywhere via the internet. It is therefore vital to consider the need for data protection, the importance of visibility into historical document lifecycles and ease at which data can be accessed.
Apart from the items listed above there are a few more things that need to be taken into account when enabling Dynamics 365 EDI:
Future Dynamics 365 version upgrades and the implications these may have on the existing EDI

The ongoing costs involved in customizing tools to meet ongoing compliance requirements

Transactional fees would also include ongoing Total Cost of Ownership (TCO)
To find out more about the EDI solutions for Microsoft Dynamics 365, please Contact Us. Our 24/7 support team will equip you with all the information you might need to make an informed decision and guide you through the entire process.