---
Top eCommerce platforms for Dynamics AX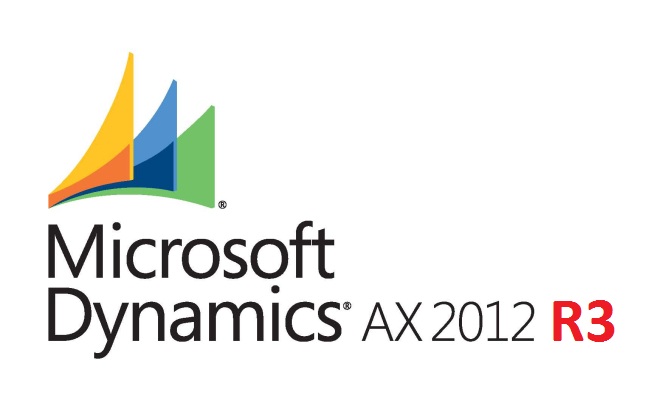 13

Jul 2015

As the experts of eCommerce, Dynamics AX and their integration's we've worked on numerous Dynamics AX ecommerce integration projects using a variety of ecommerce platforms. So we thought we'd share our evaluation of the top eCommerce platforms for Dynamics AX that you can leverage for a truly unified operation.

The following is the list of the most widely used eCommerce platforms that can be integrated with dynamics AX to synchronize sales data, product lines, customer info, inventory and stock information on an automatic basis.
Top eCommerce platforms for Dynamics AX
Magento Commerce
Magento is the most widely used eCommerce platform in the world, with a market share of 26%. It is a product of eBay and provides integration with Dynamics AX,  along with extensive functionality for web store design and development that far exceeds the functionality offered by the other ecommerce platforms. Magento provides a basic theme to help you set up your eCommerce website. This includes customized designs for all pages and enables you to add/edit the PHP, CSS, HTML with ease.
Magento offers the following benefits over other commerce platforms that can integrate with AX:
Open Source: Magento is a downloadable open source platform that is available for free. As such it gives you the ability  to modify the code according to your needs and add or edit features as needed. It also provides a vast library of third party plug-ins and add-ons that greatly enhance its functionality.
Easier Site Management: Magento also gives you the ability to manage your web store data from a single point of connectivity. A single database can power multiple front end Magento stores, all of which can be managed from one admin panel, helping you save both time and effort.
Scalable Platform: Magento can scale to adjust to the size of your business as your requirements change.
User friendly: Magento offer a very user friendly UI with features like customizable layouts and zoom-in, zoom-out capabilities, product reviews and more, that make it much easier to browse and search for items on your web store.
Search Engine Optimization: Magento also provides built in SEO optimization capabilities and extensive features for up-selling and cross-selling that encourage users to buy more.
Mobile Commerce: Magento provides a great shopping experience on mobile devices as well. It includes multiple features like gesture-based controls, image scaling and support for video capabilities as well as drag and drop functionality for buyers.
Integration with Dynamics AX: Our Magento Dynamics AX connector provides out of the box integration between Magento and Dynamics AX, providing real time update and syncing of data between the 2 systems, while providing you the ability to manage your business from a single platform, by providing centralized product catalog management, order fulfillment, customer service, etc.
Sana Software:
Sana Software is both a mobile based and a web-based application which provides a B2B sales portal as well as a B2C web store for online retail and can be integrated with Dynamics AX. Sana software provides the following benefits:
Enhanced customer service: Sana Software provides an easy to use UI and navigation, enabling customers to quickly and easily find the product they are looking for.  In addition to publishing all the product data from AX in an Search Engine Optimized (SEO) friendly manner, it automatically takes the AX product information as a the starting point for filtering down its search results.
Boost Sales efficiency: Sana Software gives you the ability to place orders anywhere, at any time via its web store and enables you to provide better service to customers, via options like quick ordering, history review and enhanced navigation.
Increase Revenues: Sana also provides an after sales portal for manufacturing that optimizes the customer service and order placement process, by focusing on potential buyers and attracting customers to return again and again to place an order.
Integration with Dynamics AX: Sana Software also provides integration with Dynamics AX, enabling you to provide customers real time pricing, inventory and order placement.
K- eCommerce:
K eCommerce is the third and final plaform on our list. K eCommerce lets users create personalized shopping experiences and a complete, innovative solution offering a wide range of features. In addition to integration with Dynamics AX – for syncing of sales orders, customers, products, inventory, pricing, etc., it offers level 1 PCI-DSS certification, responsive design, support for both B2B and B2C web stores, support for scheduled recurring orders and frequently ordered products, simultaneous management of multiple shopping carts, a real-time order tracking dashboard, front end customization, customer reviews, ratings and more. K – eCommerce offers the following benefits:
A comprehensive web store: K – eCommerce provides a feature rich web store that offers a ton of functionality out of the box as compared to competitor platforms.
Affordability: Its' also highly affordable and offers exceptional performance
Agile deployment: K – eCommerce supports agile deployment for fast and effective deployment
Integration with Dynamics AX: K-eCommerce also supports  integration not just with Microsoft Dynamics AX, but with Dynamics NAV, GP & CRM as well.