Certificates are different from labour market credentials like Microsoft Dynamics certification. While certificates are rewarded based on seat time in a classroom, industry-based certifications are earned by taking performance tests, irrespective of where the material is learned. Certificates are more like degrees, mainly awarded by vocational, technical or trade schools. Microsoft Dynamics Certified Partner has outlined some great CRM Certifications in this blog.
Best CRM Certifications in 2022 For Beginners and Pros
Difference Between Customer Relationship Management Training Certificates And Certifications
There has been a significant rise in certificates, as it often serves as a gateway to further education. It gives the recipients more chances of success if they work in their certificate's field of study. Industry-certification also helps recipients professionally, giving them a competitive edge in whichever field they choose to do their certification in.
Why Businesses Required Microsoft Dynamics CRM Certificate Program Professionals
With the release of game-changing Dynamics 365 and more companies opting to digitize their business processes, there has been an exponential growth of Microsoft Dynamics ecosystem. Hence, when you receive a Dynamics CRM certification, your worth as an IT professional increases. According to Microsoft, you are five times more likely to get hired, if you have a Microsoft certification. In the same study, it is stated that 86% of hiring managers surveyed, preferred applicants with a Microsoft certification. Thus, improving your chances of success and bagging a better salary package.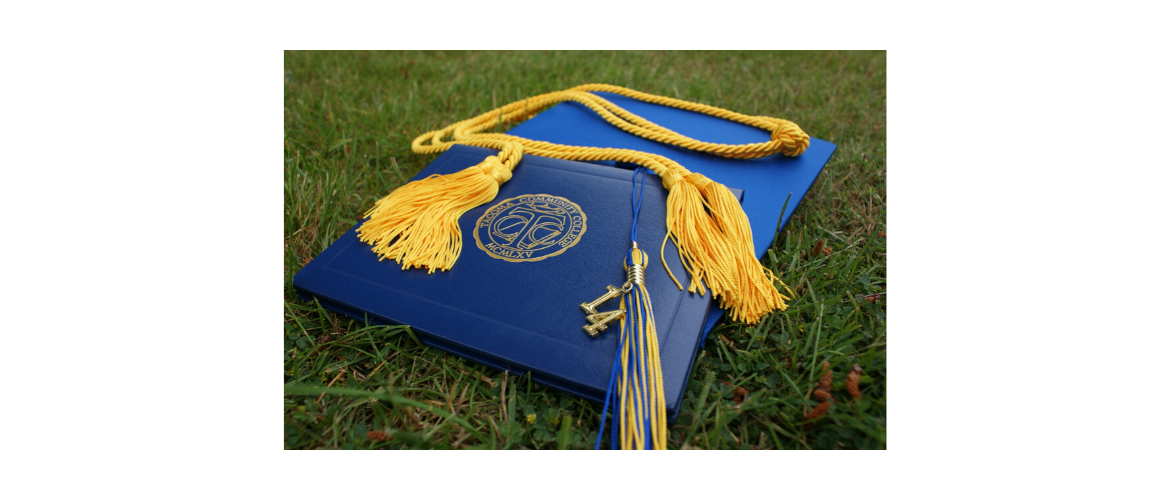 Not just that but professionals with Microsoft Dynamics CRM certification are more up-to-date and better skilled, making them ideal candidates for fast-moving industries like IT. It also shows how committed an individual is to keep up with new developments and advance their skill sets, making them assets that companies can not afford to lose. 
Best CRM Software Certifications in 2022
A list of top six CRM certifications have complied for your consideration:
Dynamics 365 (Certified Associate) – IT Consultants and Support Professionals Working with MRP and ERPs.
Microsoft Dynamics 365 is a strong competitor to Salesforce. From a basic Fundamentals certification to a more advanced 365 Dynamics for Sales Functional Consultant Associate Microsoft; it offers a range of Dynamics 365 certifications starting at $165. It is a good choice for IT consultants working with MRP and ERPs. The Microsoft Dynamics 365 suite features sales, customer service, finance and operations modules. Users can get certifications in the overall fundamentals or individual tools such as CRM. 
Microsoft Dynamics CRM certifications validate the skills and expertise of sales and IT professionals to operate a specific software product. It is helpful in career advancement and attracting clients. To gauge their worth, we look at the value, industry recognition, affordability and the time it takes to complete training and passing the exams.
2) Salesforce Administrator  – Enterprise Sales Professionals and Consultants with Large Salesforce Teams
The Salesforce Certified Administrator (SCA) is one of the most sought-after certifications available, as Salesforce are popular providers for sales, marketing and cloud-based business intelligence software. The certification that costs $200, is ideal for sales administrators and individuals who want to market themselves as a Salesforce CRM expert.
SCA is a software credential that does not focus on methodology or strategy or teach sales. Instead, it designates individuals as experts at managing and getting the most out of a specific database software product. Moreover, since it is an enterprise edition of Salesforce, it serves as the perfect fit for small business users, Salesforce Essentials and the Trailhead community. 
3) HubSpot Academy – Sales Professionals Looking for HubSpot and Skills Specific Credential
HubSpot Academy offers the best training and CRM certifications, facilitating individuals and businesses to expertly utilize HubSpot and generate new clients through HubSpot's customer base. Since there is no charge for Academy course or exams, it offers an ideal solution for small agencies, solopreneurs and freelance consultants.
HubSpot Academy offers 18 certifications focusing on a users' skills software products, inbound marketing and sales methodology. There are no recognized third-party courses for learning HubSpot Academy materials. All courses and exams are online, whereby no on-site or in-person testing is offered.
4) NetSuite Administrator – Customized Enterprise Software Developers
The NetSuite Administrator Certification validates an individual's expertise in configuring, implementing and maintaining Oracle's NetSuite customer database. It is ideal for consultants who use NetSuite to build customized enterprise CRM and ERPs. The certification exam is $250, which is slightly more compared to the rest of the certifications but is a good value for those who work on CRM customizations.
NetSuite is a cloud-based database software suite that enables large businesses to customize their customer relationship management, enterprise resource planning, financial management and inventory management tools. The certification demonstrates an individual's expert-level NetSuite consultants and IT professionals. NetSuite only offers certifications for individuals and all the training courses to learn the software are not free.
5) Zendesk Certified – Small Businesses and Customer Support Administrators
Zendesk provides a number of certifications for its suite of support and customer relationship management tools. Zendesk Support Administrator credential that costs between $850 and $1,000 is the most common certification. It allows individuals to demonstrate their expertise in setting up and managing the Zendesk suite of help desk and customer management software. Zendesk is widely utilized by both large and small organizations, which is why it's certification offers great value.
Zendesk does not offer free training courses, in fact successful completion of the exam can add an extra $600 to the cost of becoming certified. Moreover, Zendesk does not offer a searchable database that certified administrators can utilize to generate new consulting customers.
6) Zoho CRM Certified Consultant – Agents  that offer Zoho Sales and Marketing Software to Small Businesses
Zoho CRM's Certified Consultant is not like any of the above certifications that test an individual's skills and expertise. Instead, it is a free designation for individuals and organizations who have demonstrated their expertise in working with clients on their CRM project. While this model is different, it makes for a good choice that allows agencies to generate more small business consulting clients.
A large number of small businesses use CRM Salesforce, making Zoho a popular alternative to Salesforce. The certified consultant credential demonstrates an individual's capabilities in real-world practice with actual clients.
Zoho does not provide training materials or testing to verify the skills or expertise involved with providing CRM consulting services. Furthermore, since it is not an extensive certification process, it does not have the same industry recognition as Salesforce, Microsoft, or HubSpot.
Dynamics CRM Certification for IT Transformation And Partner Companies
Microsoft offers a huge number of certifications, whereby allowing you the freedom to shape your certification journey. We have compiled a list of Dynamics CRM Certifications that IT transformation And partner companies can choose from:
1) Dynamics 365 Fundamentals
This introductory certification covers every aspect of Dynamics 365 and serves as a good starting point.  It touches all Dynamics 365 products, including CRM, ERP. Power Platform and third-party integrations such as magento dynamics. The exam usually contains topics such as basic cloud concepts, pricing & licensing and deployment & release options.
2) Dynamics 365 for Field Service Functional Consultant Associate
Dynamics 365 Functional Consultants focuses on the Field Service app. To earn this certification, individuals should be able to configure the app, manage the field service lifecycle and deploy the Connected Field Service (IoT) solution to make sure the processing of work orders, personnel and resource management is carried out effectively.
3) Dynamics 365 for Customer Service Functional Consultant Associate
Dynamics 365's customer service app certification demonstrates an individual's abilities to deploy smart and effective customer experience solutions. Individuals are expected to know how to manage data, configure the platform and upkeep security processes. Plus, management of other app-related things like cases, queues, entitlements and effective usage of knowledge bases.
4) Microsoft Certified: Dynamics 365 for Sales Functional Consultant Associate
Dynamics 365 for Sales specialists certificate is awarded based on your ability to implement solutions that can enhance sales teams' productivity. This covers predicting and planning customer connections, managing leads and deals, and facilitating the sales teams to make better decisions using data analytics.
Microsoft Dynamics CRM Certification Training Alternatives
Sugar CRM
Sugar CRM is another alternative that offers extensive customization and is simple to operate. It comes with free self-hosting, open-source community edition, that requires specialized expertise. The hosted service is cheaper than Salesforce and Dynamics but requires the highest minimum number of users.  
SugarCRM has the capability to effectively develop, execute and monitor marketing campaigns across multiple channels. Its customer targeting features enable segmentation and data mining that facilitate individual targeting campaigns. 
It also tracks response rates for individual activities, providing a 360-degree view of leads. However, like the other two CRM software, SugarCRM does not offer competitor tracking features.
The real-time reports generated allows users to assess the effectiveness of marketing campaigns. SugarCRM allows you to track KPIs and campaign specific ROIs. SugarCRM enables users to qualify and track leads from across channels, these can then be automatically assigned to sales reps.
With the real-time dashboards that display case information across the enterprise, charts and reports can be customized based on industry-specific KPIs to facilitate better understanding. The business analytics capabilities it offers can be used to generate predictive reports to make data-driven decisions. 
SugarCRM allows users to create dynamic emails with creative features. Even though it does not have the ability to create email marketing campaigns, it offers table-builders and other image formatting options to create compelling campaigns. 
SugarCRM supports big social media platforms like Facebook, LinkedIn and Twitter, that helps with customer data mining in order to draw insights on client behaviour, purchase patterns and other valuable information.
2) Salesforce
The range of features, third-party integrations and add-on options offered by Salesforce's CRM makes it an ideal choice for large corporations with diverse and progressive needs. Salesforce is a powerful product that is speedy and highly customizable.
Salesforce enables sales teams to create and execute targeted marketing campaigns. This allows users to perform advanced lead scoring and cater to customers in a more productive manner, whereby making each communication relevant to the customer. Moreover, the campaign analytics provide details of responses, leads and conversions. Marketing automation allows users to create systematic pipelines from lead to conversion. Moreover, users can access email templates and batch email marketing features.
Salesforce's case management feature allows users the mobility to view and edit service cases, whereby these can easily be escalated to experts for accurate answer generation. The contacts tab offers comprehensive customer profiles. Salesforce captures all customer data automatically, enabling users to identify opportunities.
It can also be easily integrated with social media communities. It also offers a specialized monitoring tool, but at an additional cost, called Social Studio that enables users to collect data and keep track of conversations happening around their brand.
Folio3 is a Certified Microsoft Dynamics Gold Partner
We are a certified Gold Microsoft Dynamics partner, with a global presence. With over 300+ Projects completed worldwide, we deliver a single point solution tailored to your business needs. We maintain a close working relationship with Microsoft and have earned the highest standards of Microsoft's widely-recognized partnership program based on our dedication to providing a quality service.
How to do SAP CRM certification?
SAP CRM certification can prove very beneficial for individuals trying to make a career in marketing, particularly in Customer Relationship Management. SAP CRM is the most popular of the SAP certifications. The certification training provides you with a basic understanding of how CRM functions with SAP and an overall understanding of the application profile. There are resources available online that can help you prepare for SAP CRM Certification Exam. There are sites that offer SAP CRM certification questions and online practice exams that can be very helpful. Moreover, you can also opt for SAP training offered by SAP authorized training centers.