---
Top 10 Reasons to Move to Dynamics 365 Now!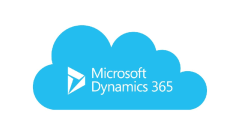 07

Sep 2018

Dynamics 365, a product line of enterprise resource planning and customer relationship management applications has been all the rage this past year, where the first wave of early adopters has already gone live on the software. If you have not taken the plunge yet, then go through this list we have compiled for you of the top ten reasons. This will surely have you convinced to move to Dynamics 365 by the end of it:

Dynamics 365 Integration
Microsoft allows for a single user interface, where functions such as your accounting database, surveys, email marketing are all centralized. Integration with familiar Microsoft products is easy and it allows for smooth integration with apps such as SharePoint, Outlook, Yammer and Office.
Compatibility and similarity of well-known and widely used programs makes Dynamics 365 easy to use. Furthermore, by combining Office, CRM, ERP and apps into one common data model, it becomes easier for employees to manage tasks and make decisions.
Data Centralization & Power BI
With Dynamics 365 you have access to real-time insights, along with built-in Predictive Analytics. Natively embedded Power BI, Azure Machine Learning and Cortana Intelligence provide you access to predictive insights, prognostic advice, along with actionable next steps.
A common data model, Power BI, Flow, and PowerApps, enable creation and alteration of business processes and data sets on the go. Plus the software interface, reports and Power BI dashboards are all available on any device and browser. By combining universal workflow engine of Microsoft Flow and the PowerApps' mobile app builder, you can easily breakdown tasks and mobilize processes.
Dynamics 365 Customization
Since Microsoft Dynamics 365 CRM utilizes universal programming languages (such as HTML, .net, and Java) users have the advantage to develop their own customizations without being restricted to a particular programming language. whereas Salesforce employs its own programming language (Apex), limiting the customization function.
Scalability
As mentioned previously, customization is much easier with Microsoft Dynamics 365, as company grows and evolves, you do not have to worry about development timings and coding. Moreover, with the monthly subscription policy, you can scale up or down depending on what you need at a given time.
On-boarding Process
The inbuilt Task Guides and Business Process Modeler allow you to maintain records and document business processes from within the solution. This enables faster on-boarding and training of new hires. In addition to that, edits to task guides can easily be made to accommodate changes in processes.
Disaster Recovery & Security
Companies spend thousands of dollars on disaster recovery but with Microsoft dynamics' inbuilt disaster recovery feature; you no longer have to worry about losing data or paying extra for this service. Moreover, this cloud-based solution boasts robust access and security controls for data and apps, including network connectivity, physical database and service hosting platform.
Deployment Options
Dynamics 365 users have the option to opt for Saas (multi-tenant hosting), on-premise hosting, private hosting and cloud platform –  where salesforce is available only through SaaS Model. Organizations can choose from these options depending on their requirements.
Decision-making Capabilities
By combining customer data from different sources, Dynamics 365 CRM gives you a complete picture of  your customers. With built-in KPIs and real-time updates, you can track your customer journey more closely, enabling you to personalize the customer experience. With the client and prospect insights, the marketing and sales team can identify opportunities and capitalise on them.
With powerful Dynamics BI and analysis, the data can be used to create targeted marketing campaign, in a timely and efficient manner. The powerful capabilities of Dynamics 365 helps the sales team to accelerate the sales process, whereby shortening the sales cycle.
Similarly, selling, ordering, invoicing and reporting is quicker and easier with Microsoft Dynamics 365 Financials. With the help of a centralized database, Dynamics 365 Financials gives you a complete financial picture to make informed-decisions. Plus, Microsoft Dynamics 365 Financials can easily be adapted to meet the changing needs of your growing business.Since the solution can be accessed from anywhere, actionable items can be dealt with in a timely fashion, enabling the teams to become more efficient and maximize revenue.
Licensing
New Dynamics 365 licensing model allows further flexibility to customers.  According to the new Dynamics 365 licensing policies, you can benefit from monthly plans (packaged with apps for savings) or opt for standalone applications. With subscription-based Dynamics 365 licensing, you can opt for an edition that fits your business needs.
Customer Support
With Dynamics 365 customer service teams having 360-degree perspective of their clients, case management is pretty effective. since the UI is process-driven, it allows for streamlining case management process  and thus a more consistent and effective service.
The teams can efficiently react to issues, and help customers identify trends and opportunities. Dynamics provides its customer representatives the guidance, tools and data to help deliver a more personalized service effectively.
Moreover, in order to extend support over the entire customer lifecycle, customer service module renders tools to help companies, where there is a proper case management process to deliver consistent and efficient customer care.
This flexible cloud-based solution enables rapid digital transformation and allows you to easily pivot the business as new data or patterns develop – Move Now If:
– Your business is in need of agile processes and improved productivity
– A single interface is paramount to connect multiple data sources
– Continual monitoring of performance indicators is vital for business growth
– Client engagement  is a priority to increase leads and revenue.