---
Do You Really Need a CRM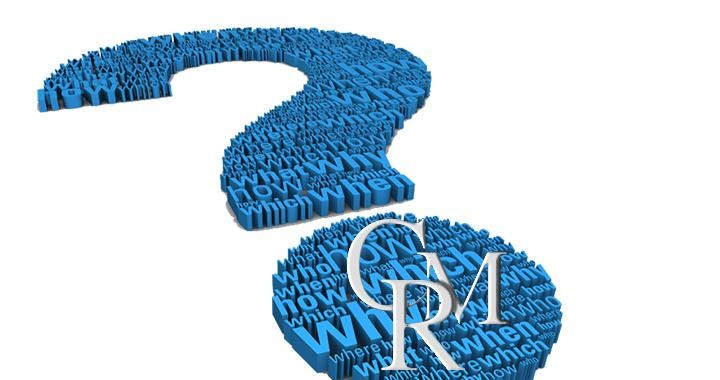 18

Mar 2015

Hey guys,

In this post we'll be talking about CRM systems, or more specifically, whether do you really need a CRM for your business. For some people just managing their contacts, customers, tasks, emails etc. in different systems is enough, they don't care about having all that data in one place. So they don't really feel the need for a CRM system. But if you're a start-up, then obviously you want to utilize your time and resources more effectively and focus on providing top quality service rather than spending your time just managing your business. Similarly if you're a Fortune 500 company, you can't afford to have all your contacts and vital sales and service data spread across multiple systems, nor do you want to waste time & effort looking for and updating this data in multiple places. Especially if you're dealing with thousands or hundreds of thousands of records and are conducting business across the globe.

For these type of organizations, having a CRM system is vital, as it not only helps them save time, money effort, but also helps keep all their contacts, customers, leads, prospects, opportunities, events and appointments centralized in a single system making it much easier to manage and leverage. The paragraphs below highlight some of the most typical challenges faced by businesses and how they can be mitigated successfully if you have a CRM in place.

Customer Attrition

According to a recent survey most customers defect because they feel overlooked. If you're a large company providing services to hundreds or thousands of customers, you don't have the capacity to memorize the history of each of your customers. But if you have a CRM system in place, you can keep track of each and every conversation and interaction you've had with your customers, so you know exactly what their needs are, their latest contact information, what they purchased last time, what their feedback or complaint was about a particular product or service, etc. so you can provide them with the best service; thereby earning their loyalty.

Leads Management & Tracking

When you're running a business you don't need just a list of contacts, what you need is the ability to organize those contacts as Leads, Prospects, Customers, Lost Customers, Suppliers, Potential Partners, Inactive Customers, etc., so you don't have remember the context behind each contact. By using a CRM system, you can manage and track potential business leads, stay in touch with existing customers, deliver relevant content to them (based on their purchasing habits, etc.) and eventually make them realize why your services are needed.

Never Lose your Data

Quite often you see situations where a customer was in touch with a particular employee and when that employee leaves the organization, the company's link to that customer is lost. If however all of the customer's interactions with your company are logged in your CRM, you will be able to easily pickup where the employee left off, since you'll have access to the customer's entire history as well as the context of their interactions with your business.

Reporting is no longer a headache

Generating metrics and reports about your business' performance is not easy. It requires a lot of time, effort and in particular accurate data. Having a CRM in place will help you track exactly which strategies resulted in the most successful results and which ones did not. You can also generate accurate reports with one click, saving both time and effort. You can also generate highly customized reports based on your requirements so you can see the impact of your strategies on the various aspects of your business.

Stay in Touch even Outside the Office

If you have a cloud based CRM, you have the added advantage of remote accessibility, since you can access your cloud based CRM from a mobile device, at any time, from anywhere. With apps like DynAX , the Dynamics AX CRM app, you can enjoy real time and offline access to your CRM system, even outside your office firewall, helping your sales and service teams pursue leads and respond to service requests much more effectively.

Focus On the Core Areas of Your Business

But the most important reason why I think having a CRM system is vital for any business, is the time and effort it helps you save, which is critical, as that allows you to focus your attention on more important areas of your business, like maximizing sales for instance. In addition, having your data centralized in place, gives you a much better picture of your business as well as ability to act on time critical and latent opportunities. You can even integrate your CRM with your enterprise calendar and other applications like ecommerce platforms for even greater utility.

About Folio3 Dynamics Services

FDS (Folio3 Dynamics Services) is a dedicated division of Folio3 that specializes in Microsoft Dynamics AX, Dynamics CRM, Dynamics NAV and Dynamics GP based development, customization and integration services. Our main focus is on Enterprise Mobility. We firmly believe that opening up Microsoft Dynamics AX and other products to iOS Android, Windows 8 and Windows Phone users will have a huge impact on organizational agility and productivity.