---
How to Choose the Best CRM System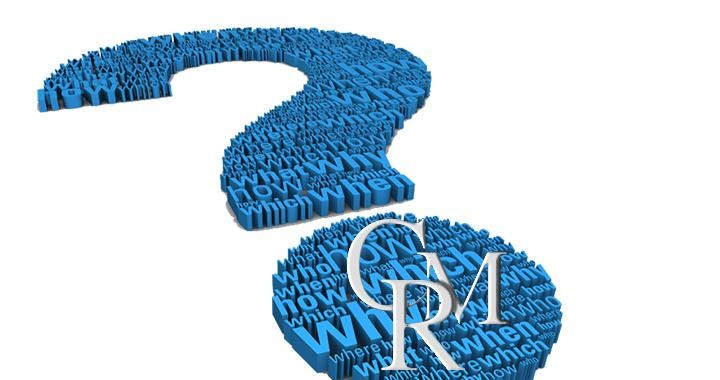 05

Mar 2015

Hey Guys

Today we're going about choosing the Best CRM system and the key features that are simply must haves for your next CRM system. Just setting up a CRM system for lead management is simply not enough if you're looking for true business proficiency. That only covers one aspect of your business' requirements, in order for the CRM package to be worth your investment, it should offer a lot more than that. With dozens of CRM solutions available that offer a wide range of features, which CRM system should you choose? In this post I'm going to help you answer that question.

Here are the bare minimum features you should look out for while choosing between various CRM packages.
Easy to Implement & Adopt
The most critical aspect of choosing any new system is its ease of adoption. Your employees must be able to transition to the new system with ease. To do that, it's important that you're able to test out the solution first, so you know just how difficult or easy it is to use, before you decide to buy it. Therefore, you should look for a CRM solution that's not only requires minimal implementation time but is also easy to adopt AND comes with a free trial.
Mobility
Mobility for enterprise software is no longer just a nice to have. It's practically mandatory these days. Especially for companies that have field sales & service staff. Since field personnel need remote access to your back office in order to do their job. As such, the CRM system you choose must offer a mobile solution that provides secure access to CRM data, along with editing & automated sync of data changes to the CRM. And in keeping with the BYOD trend, it must be cross platform supporting all major mobile OS' used today.
Cloud Existence
Dispersed resources, multiple offices around the globe and constant travelling for business deals makes cloud access another necessity for your CRM system. So look for a CRM package that supports automated sync with web data and vice versa.
Customization Options
Like every SaaS, your CRM system must support customization in order to be fully compatible with your business processes So things like mapping you're your current business processes in the system, user addition/ deletion, changes in access privileges, adding, deleting or viewing reports must be supported at the very least.
Ensure that Integration is provided
An ideal CRM system should integrate itself seamlessly and automatically with your existing customer information, via integration with your corporate email, contacts, web applications, etc., so that you're your customer data is available in a single database instead of on disparate systems.
Evaluation through Analytics
Just data collection in the CRM is not enough though; the collected data must provide some value for future use. Any good CRM system must provide support for analytical reports, which can help you in your decision making. For example reports that depict customer feedback about a recently launched product, reports that aid the sales team in determining which of their sales strategies were useful and to what extent. The generated reports should also be easy to understand and should answer the how, what and where of it.
Campaign Management
The best CRM packages are the ones that also help you create marketing campaigns, target specific customer groups, apply and define treatment strategies, test, deploy and measure results and build targets for future campaigns. So make sure you look out for the feature when you evaluate your CRM choices.
Wrapping Up
In short, getting a CRM is not just about tracking and reaching out to leads or clients; it should also help you retain those customers and leads and maximize their satisfaction. In order to get the best CRM system, you must analyze the feature set, the pros and cons of each CRM system you look at, so you can then decide which offers the best value for your business. Don't be overly impressed by high end complex CRM systems, look for the one that meets all your requirements and also offers strong vendor support.Also make sure that you are charged for the features you use and not for the entire package. Also look out for what size organization the CRM system is optimized for, as typically CRM systems that are optimized for large organizations don't offer quick implementations, nor are they low cost or easy to use in small organizations.
About Folio3 Dynamics Services
FDS (Folio3 Dynamics Services) is a dedicated division of Folio3 that specializes in Microsoft Dynamics AX, Dynamics CRM, Dynamics NAV and Dynamics GP based development, customization and integration services. Our main focus is on Enterprise Mobility. We firmly believe that opening up Microsoft Dynamics AX and other products to iOS Android, Windows 8 and Windows Phone users will have a huge impact on organizational agility and productivity.